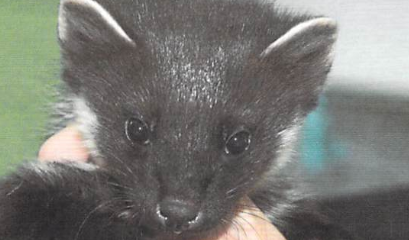 Oct 30th, 2015
Author:
donich_admin
My Mum sent me a cutting of a good article about two abandoned pine marten kittens which were rescued and returned to the wild.
What caught my eye was that one of them was apprehended having entered a house through the cat flap, eaten the cat's food and then settled down for a nap in his basket.
I was telling my two boys about this and they were not impressed – so much so that I saw Tora guarding his flap from the top of the fridge in the utility room last night.