Dec 28th, 2014
Author:
donich_admin
I'm sure I have written at length about beautiful walks before, but today took the prize.
We had thought the weather would be good today, so last night I baked a loaf of bread for sandwiches, and we got up at 7am today so as to be on our way as soon as it got light. We were going to walk to Corran Lochan at the end of the Loch Goil peninsular – we've done this one a few times before, but never at the height of winter because it is a long walk (around five hours) and last year we never set off early enough.
So we set off early in the morning with the stars still out but a few glimmers of light coming over the mountains.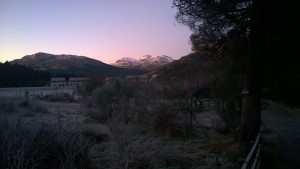 We disturbed some sleepy Highland cows at Pole Farm.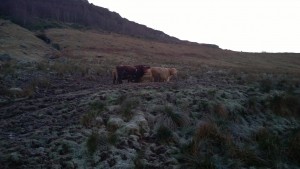 There was a nice view back to Lochgoilhead at this point.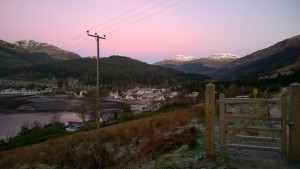 The path is very steep in places, and I even took my coat off, although it was well below zero. The path was very slippy at times, but soon we were up on the high path and heading for 'Argyle's bowling green'. On the way we encountered a sheep which was the only living creature (apart from birds) we saw all day.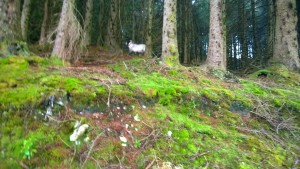 The views on the high path to the mountains across the loch were just spectacular.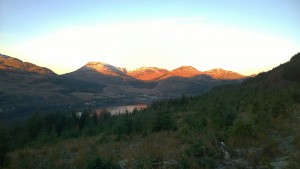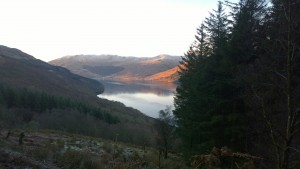 We got to Corran around 10:30am and ate our 'lunch' – not sitting on the picnic bench as it was white with frost. I took a short video of the lochan, but my hands were so cold I could hardly manipulate the camera and we quickly started walking back.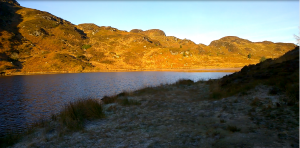 There were good views on the way back as well, though by this point the mountains were less white as the winter sun was managing to burn off the frost.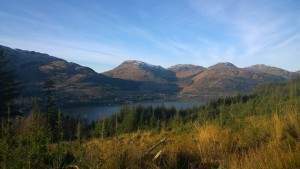 We came back down to the main path just after noon and saw our first human beings of the day – by this stage the dog walkers and visitors were starting to come out in force. I took a few more photos as we went through Lochgoilhead and along the Donich to home.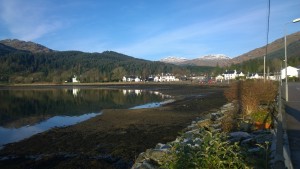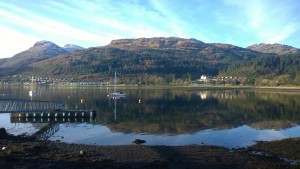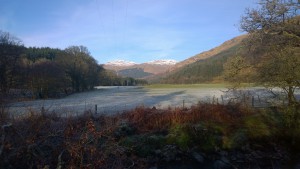 According to my Microsoft Band, the walk was 10.16 miles and took us 4 hours and 37 minutes to do. What a great day….