Mar 12th, 2018
Author:
donich_admin
Now my Mum and Dad are just down the road, I thought I would invite them over for Dinner on Mothers' day.
I decorated the room with flowers and balloons and the meal had a "pink" theme where I tried to make everything that colour. This was not entirely successful as I bought some salmon caviar which was very nasty and made me feel ill later in the afternoon (I need to avoid it in future as I think I am allergic to it). But apart from that it was very nice…
Here were some of the flowers (Mum took some home with her).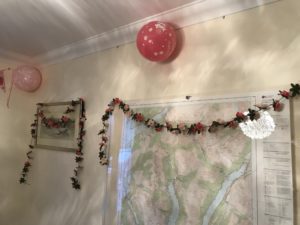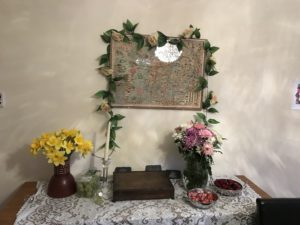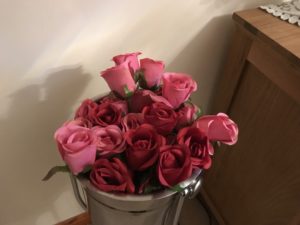 The welcome notice written in my bad Gaelic. It basically means "Welcome to Argyll Mum, from M, R, the badgers, the pine marten, the fox, the deer and the other creatures. Also from the cats". Or at least I hope it does.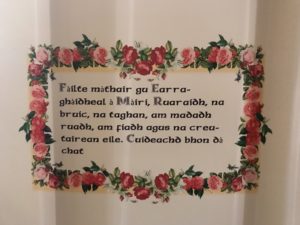 The menu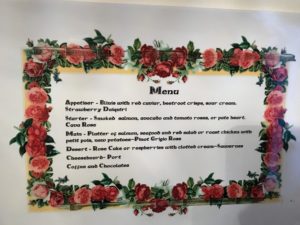 Most importantly – the chocolate cake. It was a Sachertorte and actually turned out quite well. The pink icing roses I made myself and they were not quite so good.